How to Join the Internet Society Manitoba Chapter
Click the button below to register an account with the Internet Society
Fill in the required fields and click the "Join Now" Button at the bottom of the page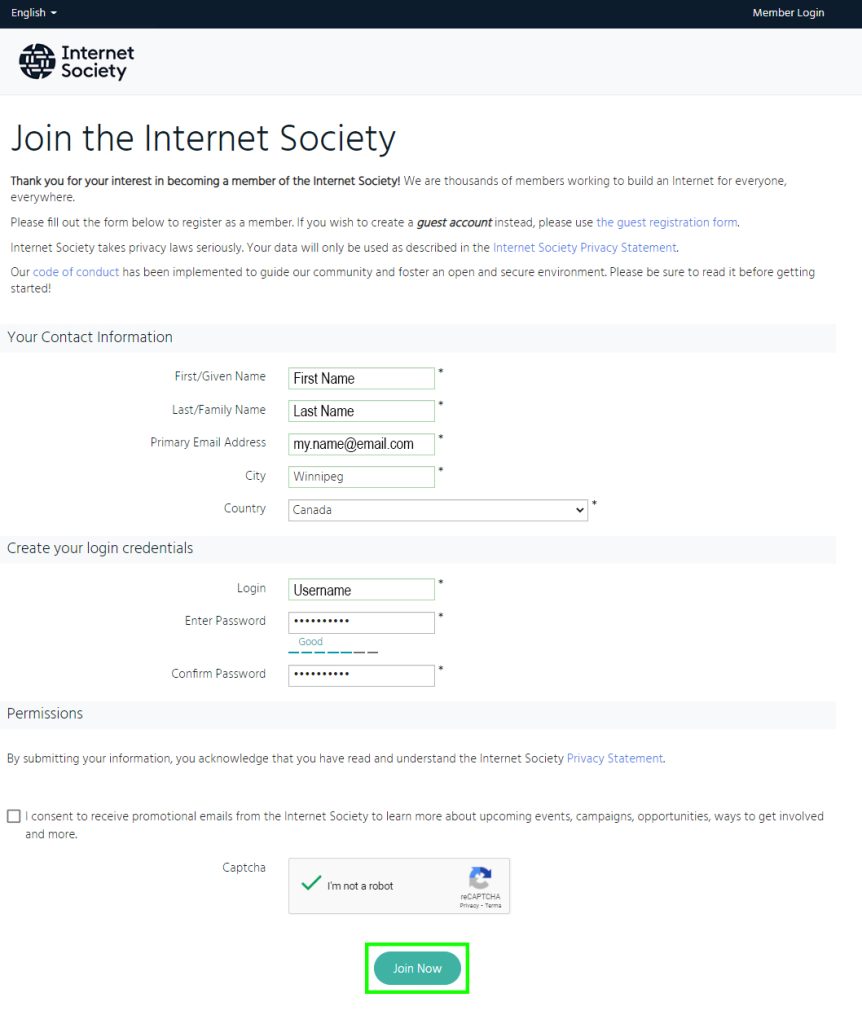 After creating an account you will need to join the Manitoba chapter. To do this, click on the "Join a Chapter" button shown here: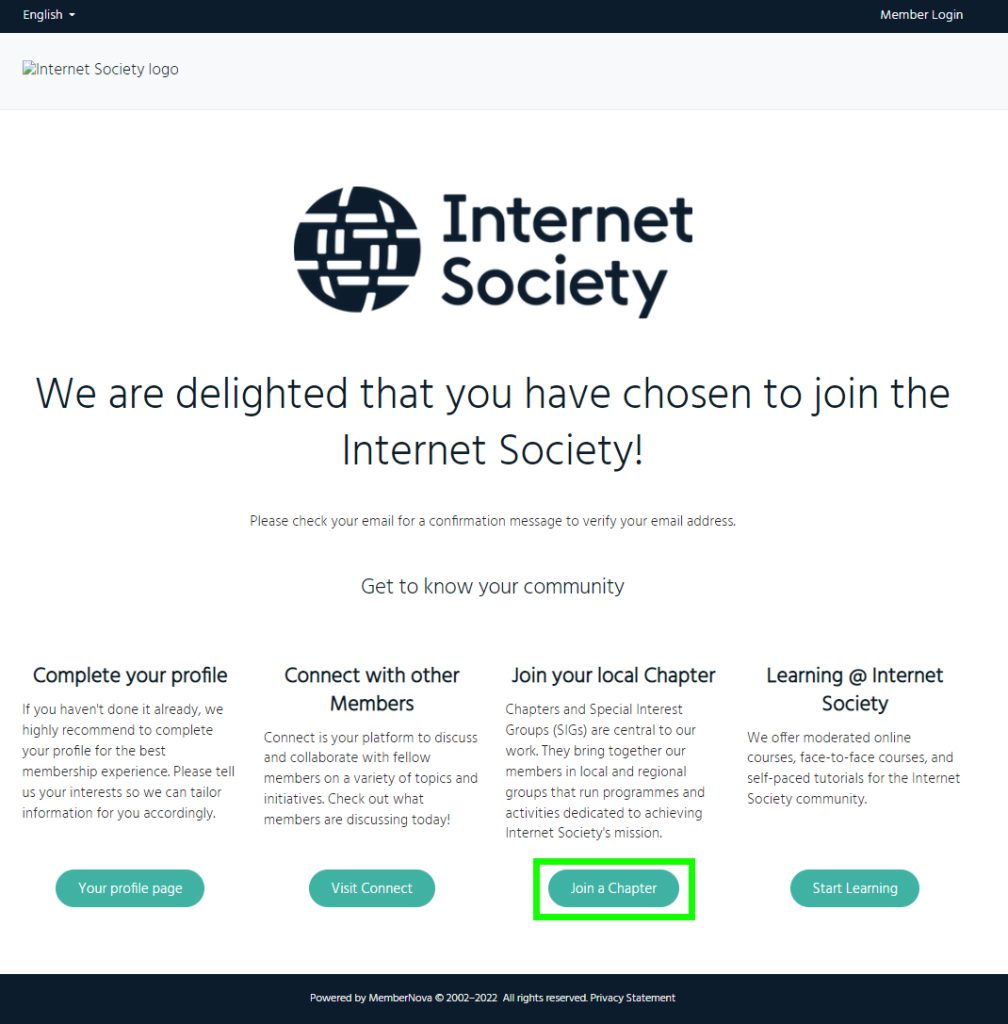 Step 4: Search and Join the Manitoba Chapter
4.1 - In the Chapter/SIG Name field type Canada
4.2 - Click the search button on the right of the screen
4.3 - Find the "Canada Manitoba Chapter" and click the "Join Chapter/SIG" button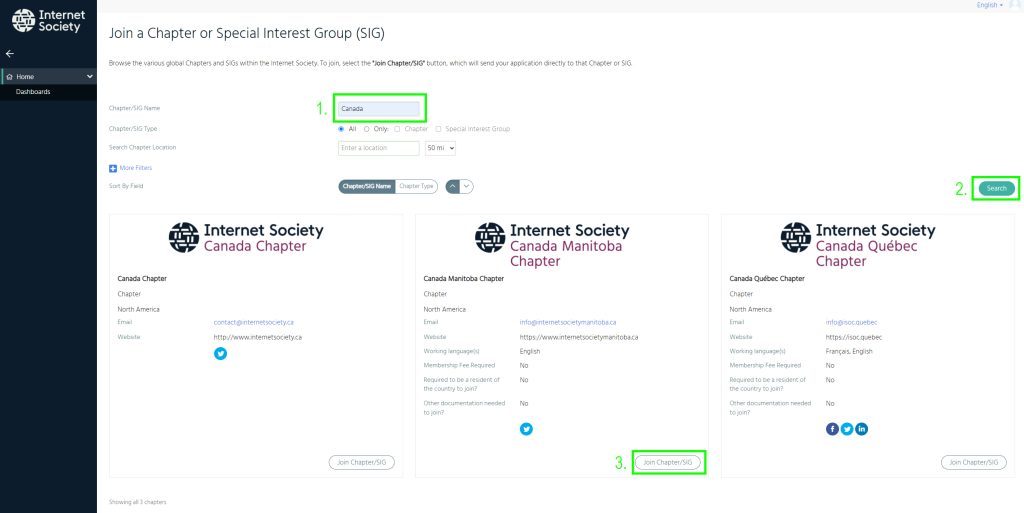 Click "Confirm Request" and then your account will be linked to the Manitoba Chapter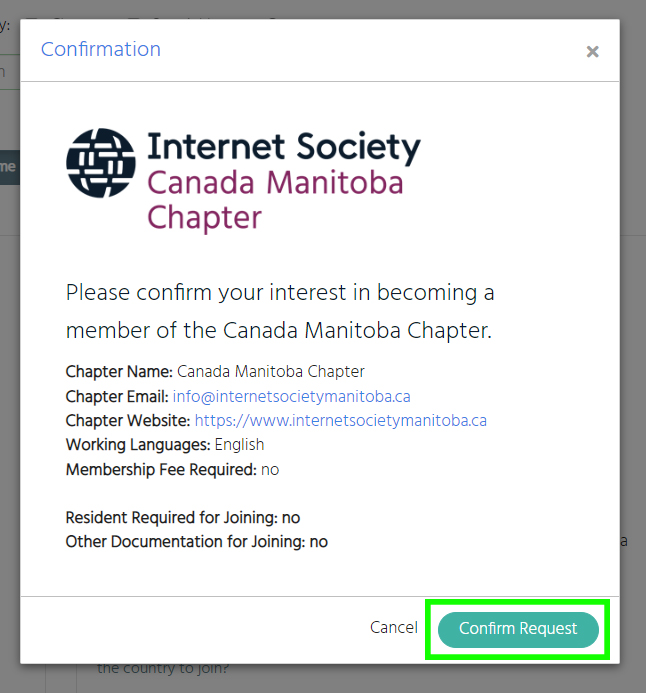 Step 6: Confirm E-mail Account
You will now need to check your e-mail for a confirmation link from "mailer@isoc.org" to complete your registration.
Visit this link to edit your profile, make changes to your account, and check your application status.
Welcome to the Internet Society Manitoba Chapter.