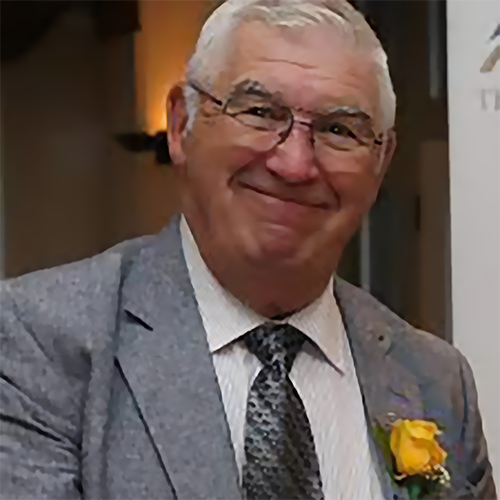 Contact Info
Jim Forestell
Secretary
Major James MJ (Jim) Forestell, was born in Saint John, New Brunswick and joined the Royal Canadian Air Force as an Officer Cadet in 1962. After earning his wings he served as a pilot at 101 KU in Shearwater, NS; 4 FTS in Portage La Prairie, MB; 437 Sqn and ATGHQ in Trenton, ON; 442 Sqn in Comox, BC; NDHQ Ottawa, ON; 413 Sqn in Summerside, PEI; and a number of postings in Air Command and CFB Winnipeg.
He flew more than 7500 hours, mostly on transport and search and rescue aircraft, and in 1978 he served with the United Nations in Egypt as Commanding Officer of 116 Air Transport Unit. Before coming to Winnipeg in 1986 he was Commanding Officer of 413 Search and Rescue Squadron in Summerside, responsible for search and rescue operations on the east coast of Canada. Jim served in Winnipeg for eight years, as Senior Staff Officer for Air Transport and Search and Rescue, as Base Administration Officer and as Senior Staff Officer for Flight Safety. He retired from the military in the rank of Lieutenant Colonel in September, 1994.
Since retirement he has volunteered his time to administer the Rotary International Youth Exchange program and to serve as Rotary District Governor in 2001. In 1995 he joined the board of the Manitoba Chamber of Commerce, was named its President in April, 1996, and currently serves as Corporate Secretary.
In 1998 Jim joined the Cadet Instructor Cadre as Administration Officer for 176 Boeing of Canada RCACS; he became the squadron's Commanding Officer in June, 2001. He served as CO of the Region Gliding School (Prairie) from June 2001 until September 2004. In September, 2003, he became CO of 199 St Vital RCASC, a new unit that he organized. He was appointed CO of the Cold Lake Air Cadet Summer Training Centre in 2005.
Jim retired from the Cadet Instructor Cadre in June of 2007 however continued to volunteer his time for a number of years furthering Aviation Training at 199 Squadron.